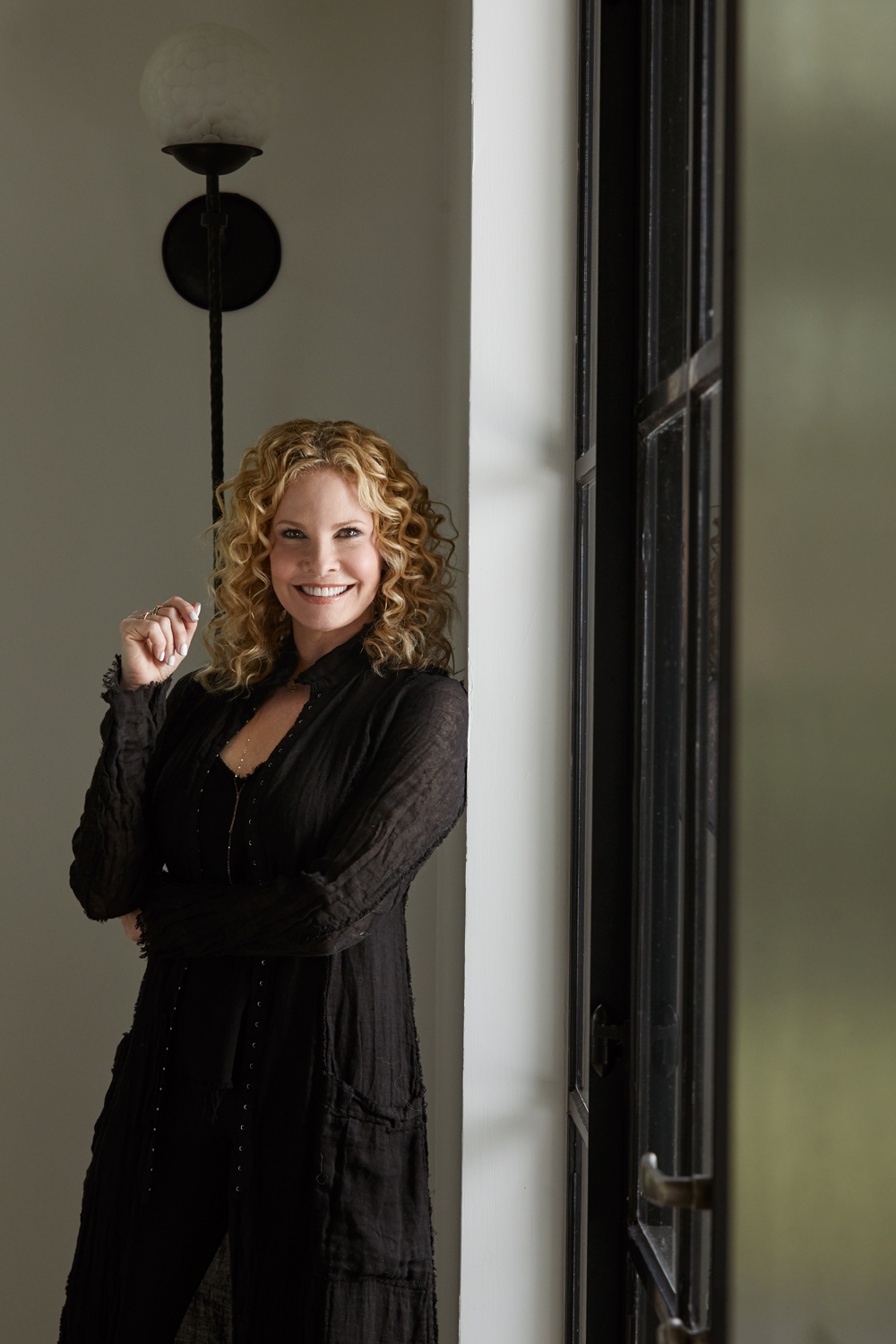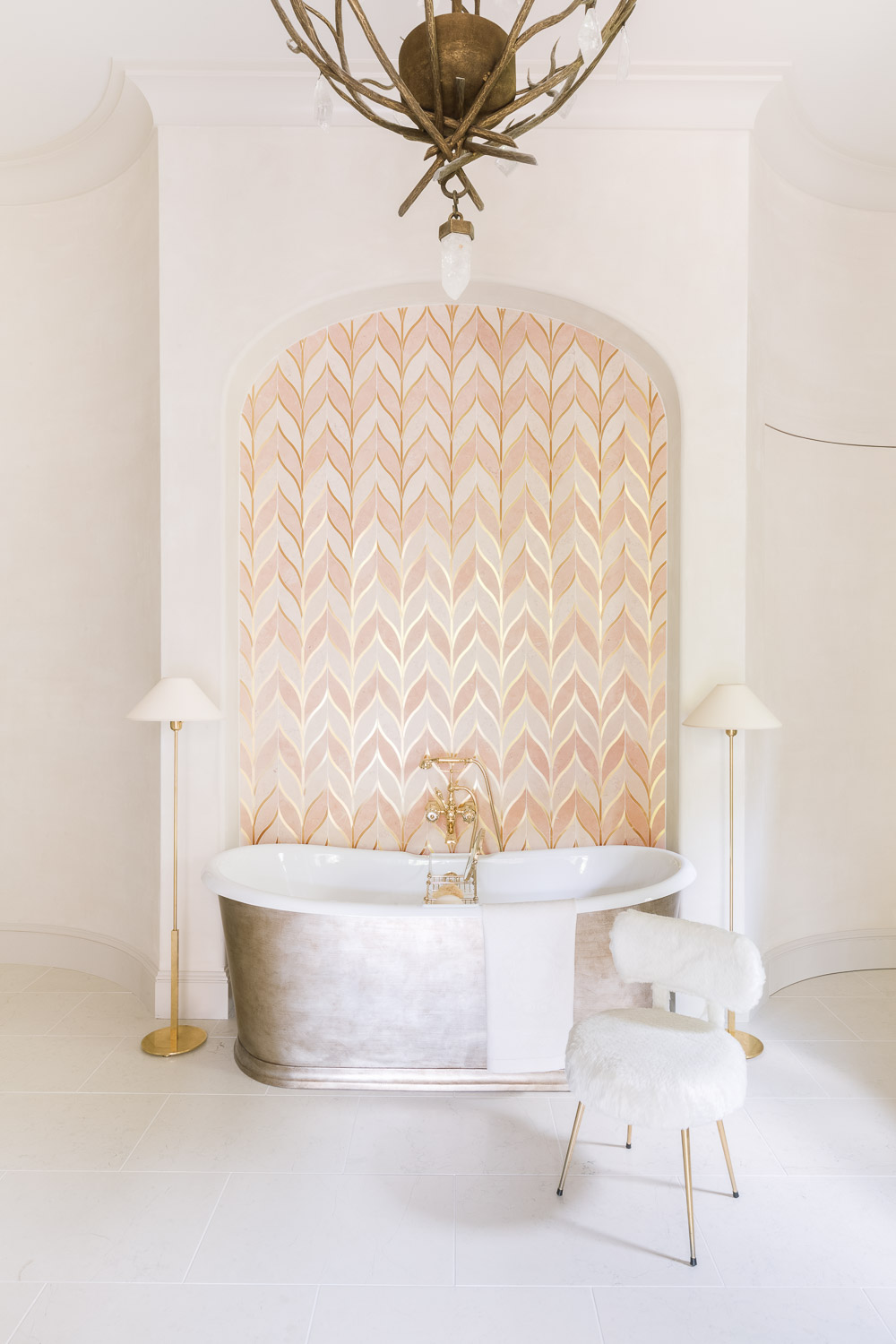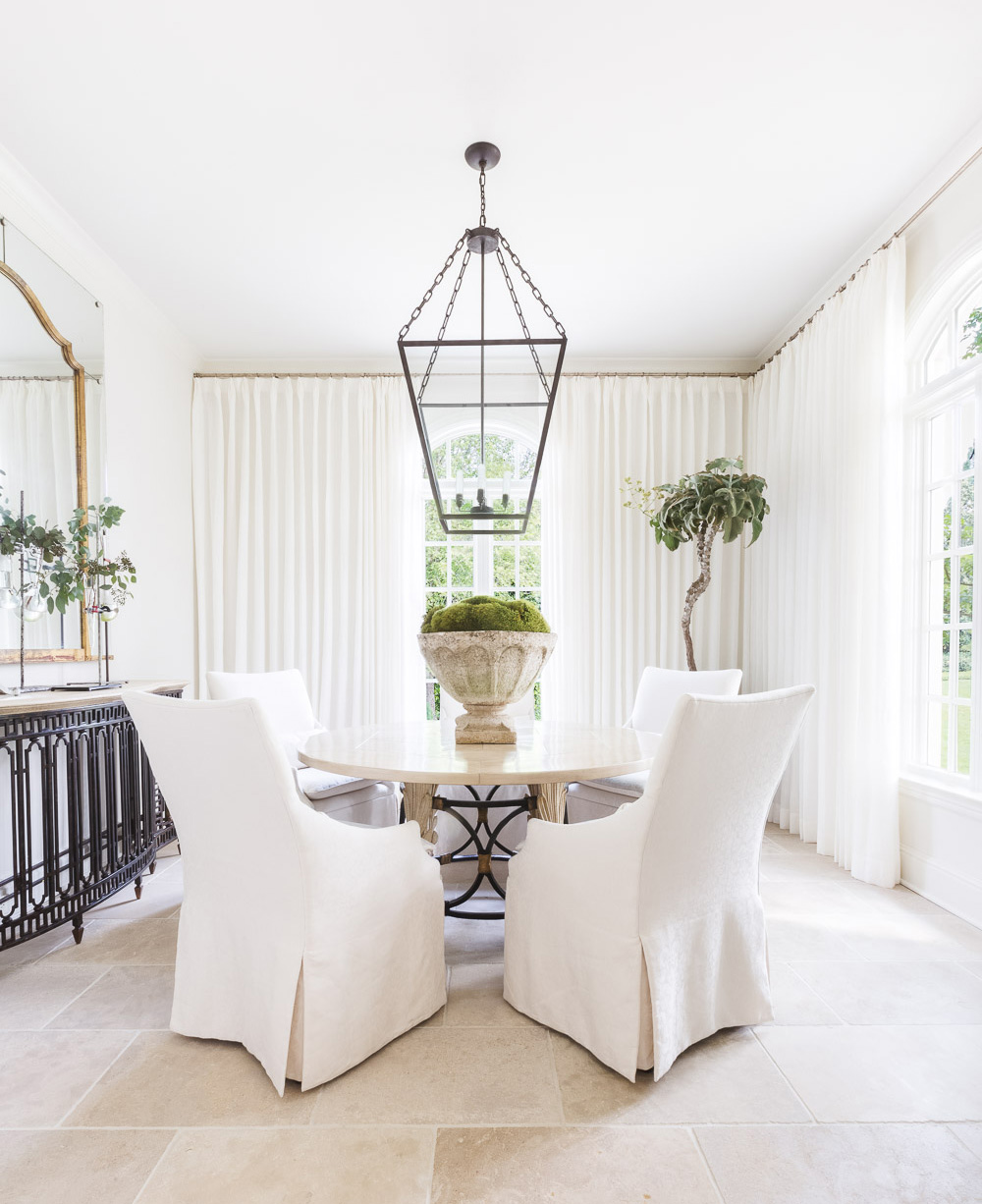 Why did you choose Ironware for the master bath project above?
This master bath was created for luxury and indulgence and it's intent was to be a solace sanctuary for the homeowners. We carefully chose each element in the space using beautiful gold leaf plumbing fixtures, custom hand painted tub and various European marbles. The Ironware sconces and chandelier were like the beautiful jewelry that completed this amazing bath.
Name something that inspired your work recently.
No doubt the Coronavirus pandemic has changed our way of thinking about design and how we use our homes. The most impactful changes I see will be functionality and comfort. We are forced to consider the most efficient use of our space, such as where we work in our home, where we dine, home school, relax, etc. Is the open floor plan working? Where do we go for private time? I think outdoor spaces will become even more important as this will allow for fresh air as well as social distancing when we start to have friends over. Now, more than ever, we need to be surrounded by beautiful and meaningful things that we love and connect with. As designers, our job just got a bit more challenging and critical. Our homes must function in many different ways than ever before. Let's get to work!
Why is Interior Design Important?
Our homes are our safe haven and our comfort from the outside world around us…especially right now. Good design helps us feel better…when our surroundings are beautiful and orderly, we thrive in our environment  and are at peace and "rest". Interior design makes our homes comfortable, functional and tells the story of who we are.
What is your favorite travel destination?
France, France, France…..I have been many times, mostly for work and it always inspires me. I feel a sense of home when I am there and each time I go, I experience something unique and different. Much of my design inspiration comes from my buying experiences, the country side, architecture, hotels and even the people I meet.
Name a designer you admire and tell us why.
Axel Vervoordt. I love his design aesthetic, his passion for artifacts, use of timeless antiques and natural materials.
Describe a favorite piece in your personal home.
When I first starting collecting antiques, one of the first pieces I bought was an Art Deco secretary. I bought this piece from an antique dealer friend of mine. I loved his style and he had sourced this piece in Italy. This secretary has moved many times with me and I love where it has lived in each home. I display my collection of antique tortoise shell boxes on the secretary and it brings me joy to see my collection each day!
What is one piece of advice you have for an interior designer just starting their career?
Work for and learn under a designer you admire. Learn all you can as this is THE most complex and detailed profession. Be patient as your skills will take time to cultivate.
What do I especially appreciate about Ironware?
Ironware pieces not only stretch creative boundaries in design, but they are made by a family of craftsmen. It is rare to find such uncompromised quality, finishes and customization options in lighting today.
A few Robin Rains Interior Design projects: