We first collaborated with Betsy Wentz on a stunning Palm Beach Mediterranean Revival home in 2016 and we continue to be amazed at the range and scope of her work not to mention her sheer enthusiasm. Never one to follow trends Betsy focuses on the sustainability of her design work and connection with clients for beautiful, meaningful and enduring results.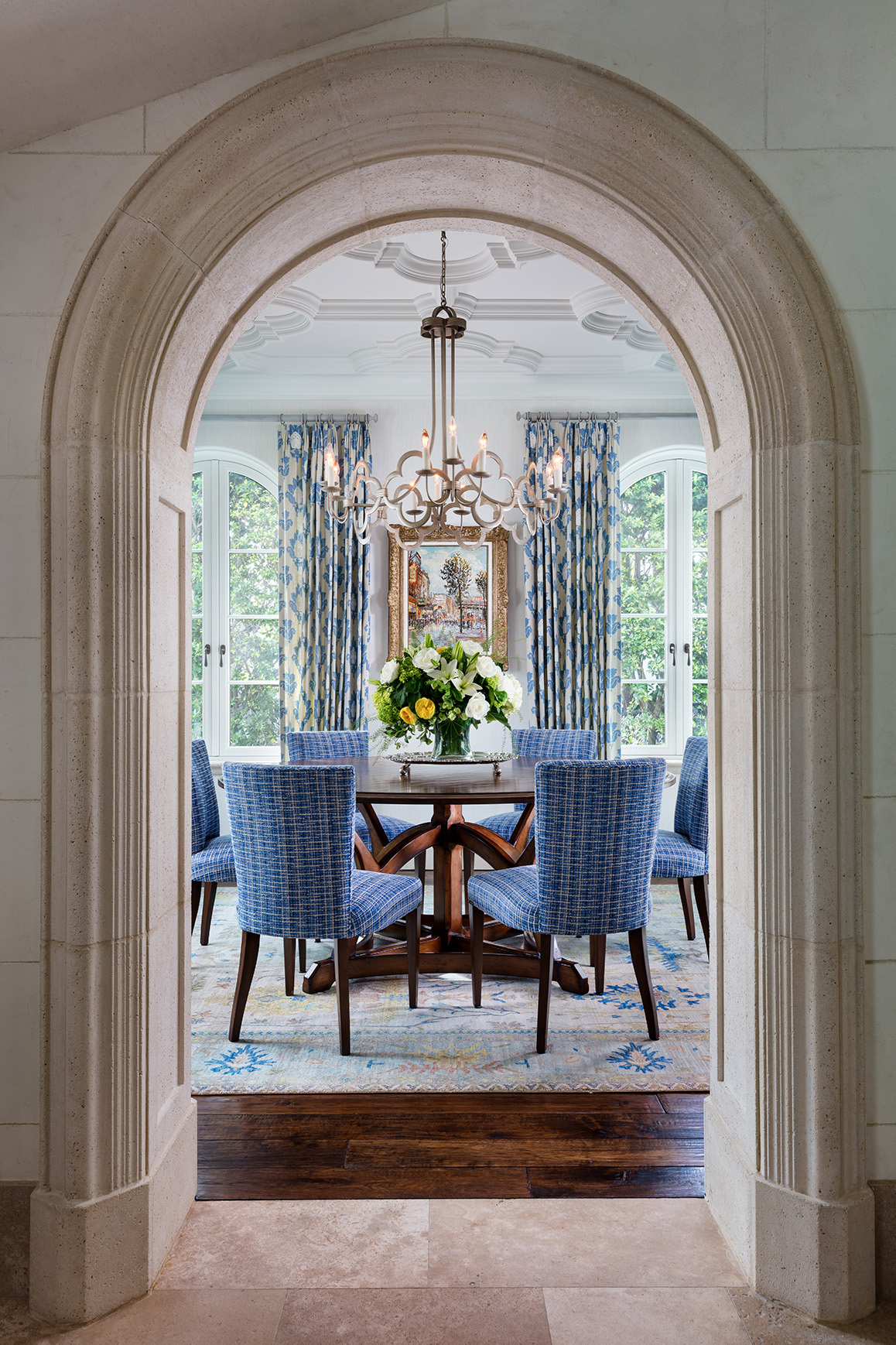 What is your favorite and least favorite aspects of being a designer? My favorite part of being a designer is the relationships you build. So many people start as clients or vendors and end up as friends. I also love the collaboration. When you work with a client and they trust you, the end result is so good. My least favorite is the business side of the job. Making claims, tracking orders and collecting payments. I'm very lucky to have an excellent office manager who loves balancing accounts!
Name a designer you admire and tell us why. I have a designer crush on Kelly Wearstler. I love her use of color and her funky, edgy, eclectic style.
Favorite travel destination? We took a family trip to Mustique in the West Indies last year and I would go back over and over again. From the views to the food to the sea turtles – the whole place is really special.
Name something that has inspired your work recently. Participating in the 2019 Traditional Home Hamptons Designer Showhouse and the 2020 Veranda Kips Bay-Palm Beach Designer Showhouses has been an inspiration for me. It's a real chance to flex your design muscles and also meet and see some really amazing design work.
Most common mistake you see in interiors? Under-scaled lighting and rugs. It kills me to walk into a room and see a dinky chandelier and a 6×9 rug that should be 10×14.
Current favorite color to use in projects? I am a color lover, so I get excited to add any palette to a project. If a client likes yellow – I am all in!
Describe a favorite piece in your personal home.  My favorite piece is a gift from my 93 year-old very eccentric and reclusive neighbor. I came home from work one day to find a beautiful electric blue lacquered mid-century modern coat rack at my front door. There was a hand scribbled note that said " This is from the 1950's World Fair and it belongs with a fun person who will appreciate it." She was right – I love both the coat rack and the story behind it.
Why did you choose Ironware for the Ocean Block in Palm Beach project? Ironware was a perfect fit for our Mediterranean revival house. The first lights we chose for the project were the Maressa Sconces for the entry. The detailed millwork in those sconces complimented the front hall tile. We then added chandeliers and other pieces in several rooms.
What do you especially appreciate about Ironware? I appreciate the quality, the range of styles and finish options available from Ironware. The service is also exceptional. We've done a few custom lights and had the chance to talk directly with the person who designed and built our item.
What is one piece of advice you have for an interior designer just starting their career? Meet as many people as you can, there are so many opportunities to learn.
If you could have dinner with anyone living or not, who would it be and why? I'd give anything to have dinner with my mom before she was diagnosed with Alzheimer's. It is so hard to watch someone you love go through this terrible disease.
A few Betsy Wentz Interior Design projects:
Thanks to Betsy for spending your time with us! Check out more of Betsy Wentz Interior Design at her website here.