We were thrilled for our Ondine Chandelier to be a part of the installation by Young Huh at Kips Bay Decorator Show House in 2019.
"Kips Bay Decorator Show House designer Young Huh debuts Young at Art, a fifth floor romantic aerie that explores the mythology and allure of an artist's studio. Both reflective and reflexive, Young at Art is a combination work space and study where the act of contemplation and creativity is celebrated in an environment of strong silhouettes, bold strokes of color and striking pattern."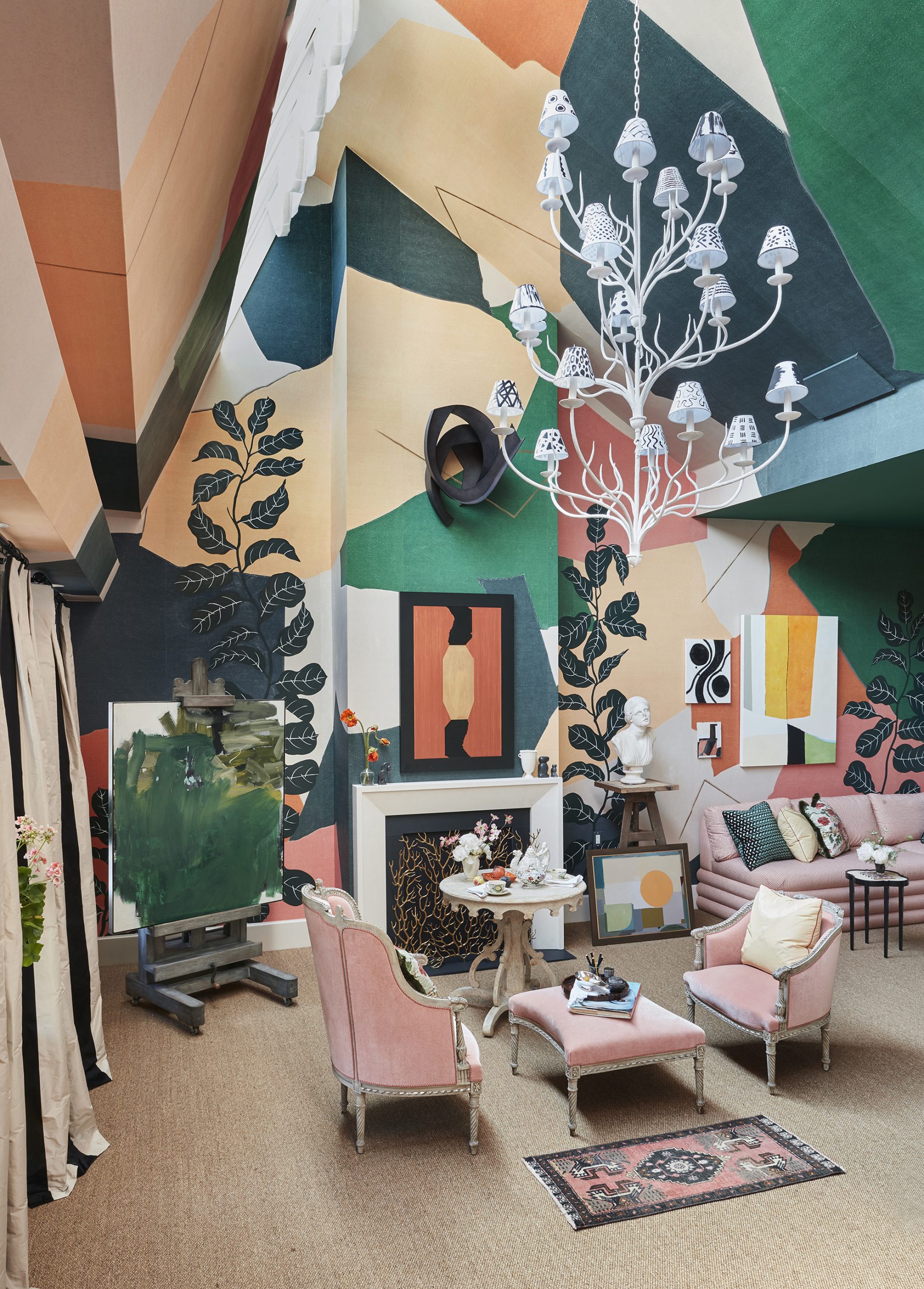 Our 3-tiered Ondine Chandelier with black and white lamp shades were painted by Young and design friends Danielle Colding, Audrey Margarite, Nick Olsen and Alberto Villalobos, who nicknamed the fixture The Friendship Chandelier | Photo by Ngoc Minh Ngo
To view more of Young at Art from the Kips Bay Showhouse take a look here.